DIY Photo Cards

In this video, Sara demonstrates how to make DIY Photo Cards.

Try something new this holiday season. Take the time to create something personal, beautiful and showcase your work while you're at it.

We make cards like those featured in the video all year round. Because we're making them ourselves, we can make as few or as many as we need, and choose the perfect image for each occasion. Check out the video and give it a try. We think you'll be happy with the results.

Not only will you have a high quality photo greeting card to send out to friends and family, but you'll also be featuring your own imagery. One of the simplest things you can do to advance your artistic career is to start sending your work into the world. Let people see the images that you've created. Once you do, you'll be surprised by how quickly you'll start hearing from people who want to see more.
Tweet
---
Drop Shipping Services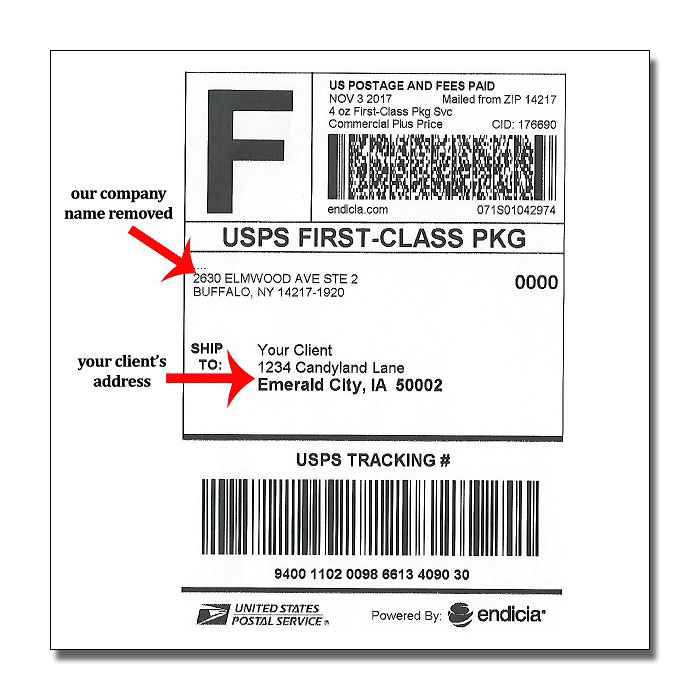 iPrintfromHome.com is pleased to offer drop shipping services so that you can send your orders directly to your clients. All you need to do is select "Drop ship to my client/friend" when you select your shipping address during the order placement process.

If you select to have your order drop shipped, your order will be shipped without an invoice or any promotional materials. We will also remove our company name from the return address and send your package in a plain mailer or box without any identifying markings.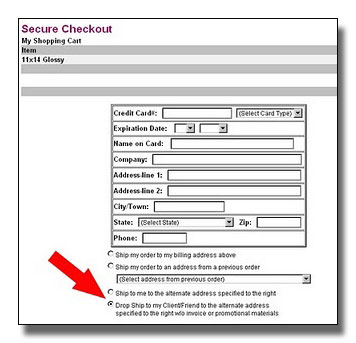 Some customers who want to brand their drop shipments have started creating a digital file combining an image of their work and some text (a note, or a thank you message) and then ordering a 4x6 print of that file with their orders. It's a nice way to personalize drop shipments and maintain control over the design and appearance of your brand. Also, because you can change the design at any moment (you're only ordering one at a time), you'll have the freedom to make customer specific offers. For instance, you could give a first time customer a discount on a future order or invite someone to follow you on Facebook. We make them all the time for orders that we send to you. Here's an example of one the we use to encourage people to leave us reviews on Facebook and Yelp. We'd be happy to bounce ideas around with you. Feel free to contact us with any questions.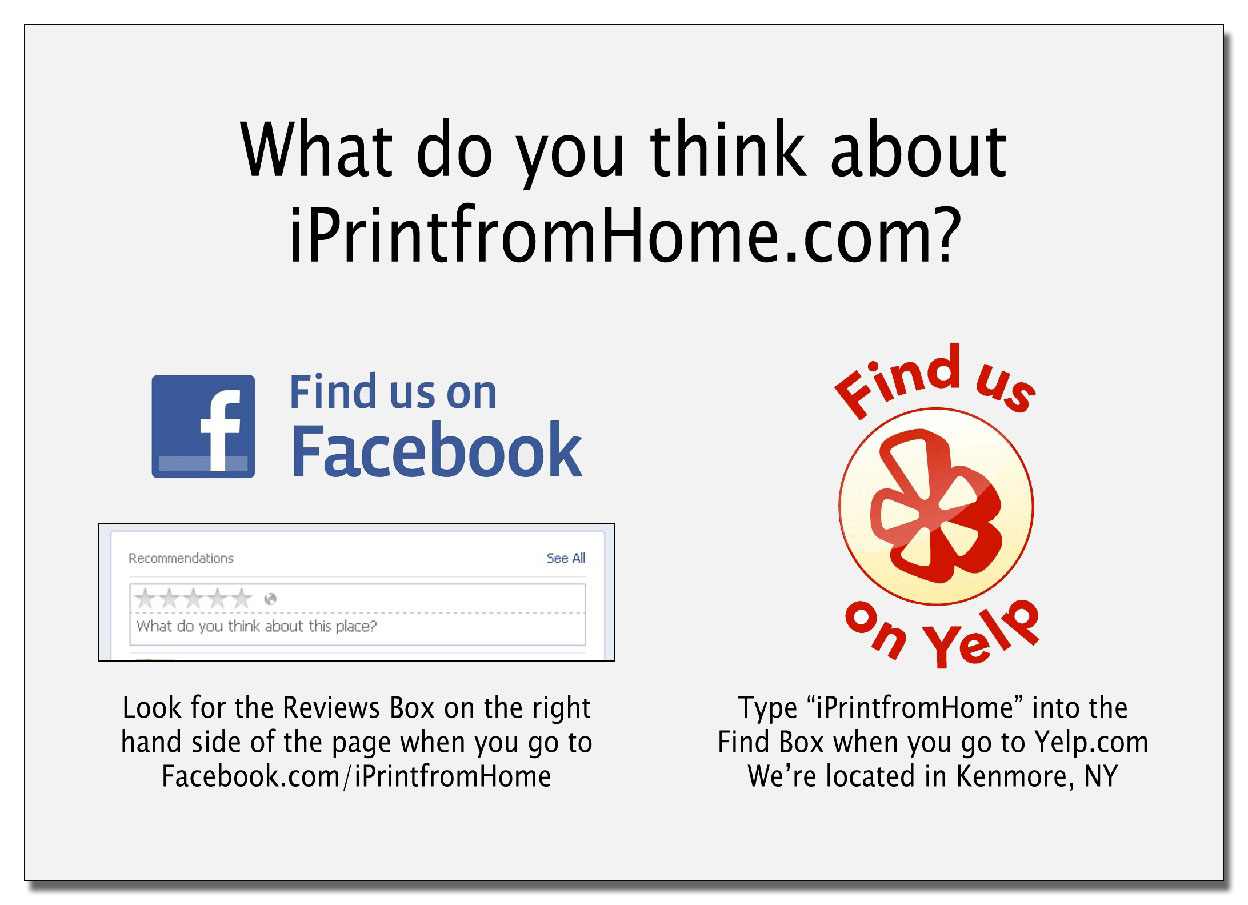 We're always looking to improve our services and many of our improvements come as a direct result of customer requests. If you have any suggestions, please don't hesitate to contact us. We'd love to hear what you have to say.

As always, thank you for your continued support of iPrintfromHome.com.

Thanks,
the iPrintfromHome.com team

Tweet
---